Date Visited: 7/27/22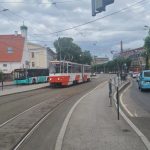 Estonia is a fascinating country, but very little is known or taught about this country in the United States. Historically, Estonia is a country that has been kicked around and claimed by many different countries. Following the middle ages Estonia started out as a Danish colony in 1219, but then was taken over by Sweden, and then again by the Russian Empire. By 1918 Estonia was done being claimed as anyone's territory and formed the Republic of Estonia, but even that wasn't really respected because Communist Russia quickly claimed Estonia as part of the USSR.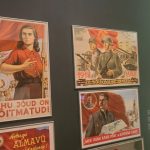 1944 to 1991 in Estonia was a very harsh time. Deep within the iron curtain Russia was the defacto ruler of the country. Nothing happened in Estonia without the approval of Moscow. Prison camps and death were common. In 1949 there was an uprising and Russia sent 20,722 (2.5% of the entire Estonian population at that time) to work camps in Siberia. The straw that probably broke "the camel's back" was when Russia decided that Estonia would house the sailing events for the 1980 Olympics.
Estonia wanted independence but it was missing a big thing, guns. It had nothing to defend itself, but the people wanted independence. So Estonians decided they were going to protest the only way they knew how and that was to sing. It took a lot of singing, they got together and started singing on June 14, 1987 and kept singing all the way to September 6, 1991. This was when the Soviet Union officially signed documents recognizing Estonia's independence. They were the first country to ever win their independence by singing.
Estonia used to be the summer residence for the Czar of Russia and therefore has some beautiful buildings, but the newly formed government wanted to show themselves to be a true democracy and not have any vestiges of Russia, so they took all the old buildings and made them into museums.
There is a mixture of new and old in Tallinn. There is kind of three parts to the city. There is the modern area, the museum area, and the medieval area surrounded by a huge medieval wall. We had a Tallinn card when we were there and it included transportation on the tram, which was very convenient because it crossed all three areas of the city. There is also uber in the city and that helped as well.
Video: