What It Is Like Getting Your Video Edited On Fiverr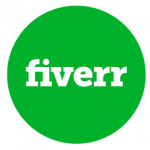 These days everything is automated. I like making videos but the truth is it takes a lot of time to edit videos. As I recently went a very epic trip down to Baja I thought it would be interesting to see what I could do to improve on this series of blog posts so I looked on the internet for some automated help.
Before I continue any further I am going to say that I am not sponsored or affiliated with Fiverr. I do have a referral link but if you use it to sign up I don't get any money off it, I think I get work credit, not really sure.
This is my Referral Link: http://www.fiverr.com/s2/d9344fe1da
Anyhow, so I had heard of Fiverr as this place where if you needed some work done you could put your project out for bid with a budget and people would compete for business.
The first thing I did was to do a test run just to see if it was scam or not. I needed to find something cheap and easy so I decided to try and get a logo. There were lots of people advertising logos for $5, which having contracted design work, seemed extremely cheap.
I waded through the hundreds of offers for $5 and saw this guy offering travel logos. This is what he was advertising:
Looked really good. So I paid my $5 dollars, plus a $2 convenience fee. So what got was this: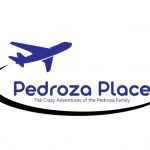 It was nice but, not exactly what was advertised. I think the guy took some very basic clip art photos and recolored them.
Whatever, it was $7, I couldn't exactly expect much.
After doing the logo I was interested in doing something else more ambitious. That is when I thought of my videos. Like I said previously, I like making videos, but editing them can be a hassle sometimes. So instead of going through the list of vendors, this time I made my own proposal. My proposal was very basic, here is how it went:
"Hello. I have a very small youtube channel (https://www.youtube.com/user/Elderp) where I mostly post small travel videos. Right now I have a goal to travel to all states in Canada, United States, and Mexico. I have some video of when I went to La Paz, Mexico. La Paz Mexico is the capital of the Mexican State of Baja California South. I would like to make about a 10 minute video of that trip. When we were in La Paz we basically did three things: we went and swam with whale sharks (the largest fish in the world), went to a place called Balandra Beach (one of the most famous beaches in Mexico), and saw the Government Palace. I can provide raw video footage for all three of these things. If I need to do some voice-overs I can provide that as well. I usually edit the videos myself but I am just average when it comes to video editing. What would it cost to make a youtube video for me? I always title my videos "Another Crazy Pedroza Adventure Presents…" followed by the topic. In this case the topic would be "Mexican State Capitols: La Paz, Baja California Sur". Then the video would show the three things we did. I am open to any creative touches you would like to include. If music is needed, it is essential that any background music used be royalty free. Please let me know if this is something you can do and if so, what do you need from me and what would be the cost. Thank you, John Pedroza"
This is what the raw video looked like:
I offered $25 and said I needed it in 7 days. The next day I immediately got 32 offers.
I think many of these offers were automated because when I contacted people to accept their offer they were surprised I contacted them. I figure it was an automated response or maybe they were surprised someone was actually willing to pay for this work. Pretty much everyone I contacted wanted to up sale me, but since I knew I had lots of offers I wasn't persuaded. One person told me they wanted $175, I definitely passed on that proposal. In the end settled on three offers, two from editors in Pakistan and one from India.
The first video that came in was ironically the one that I ultimately went with. He came from Pakistan and he wanted $40 for his work but I was firm that I was only offering $25. It took three revisions to get to this video. I ultimately went with him because he was very responsive and seemed eager to do the work:
The second guy also came from Pakistan. In addition to editing the video he also threw in a free thumbnail. I think he did a good job, but there are definitely some sound problems with the video. It also required three revisions but after the second revision I could tell he was getting tired of my revisions and there are things that were left in or not done. I also wasn't a big fan of the thump noise for ever title (there are also some extra thumps he forgot to edit out):

The third guy was from India insisted that he was really good and he had a lot of jobs on him so I agreed to $30 for him. I paid the money and I never heard from him again. An hour before the project was due I got an email that the project was done. I looked at it and it was not good. The English was bad (although to be honest all three needed basic English revisions), there was no shark video, and the audio was still off. I wrote him back for revisions, which were done, but still felt very rushed. This is the end product:
Now I know a little bit more about the process. I think I still might do a couple more projects with the first seller, the second seller is maybe a back up, and the third I am going to let be. Some advice I would give is: 1)I learned from this experiment is I need to be more detailed in what I want. 2) You got to realize that you are probably going to be working with people whom English is not their first language, be prepared for title editing. And, 3) getting to know a person and the video editing process needs to be a very interactive process.
Overall, it was a fun experience. My channel doesn't really have a lot of revenue income generation. So, I don't think I will be able to afford many videos right now, but maybe in the future I might do some more editing work.