The Mountain History Museum, Lake Arrowhead, CA
Ever wonder what San Manuel, Mormon pioneers, Michelle Kwan, Nicholas Cage, Elvis Presley, Clark Gable or Santa Claus have in common? What?! You mean you don't stay up at night thinking about these things. Well, you should, because you know what? Strangely enough they are all related, and they are all part of history in the San Bernardino Mountains.
Open on weekends only, the museum is technically located in Lake Arrowhead, but every local knows it is closer to Blue Jay than Lake Arrowhead. The museum is free (donations accepted) and is run by the Rim of the World Historical Society.
To get there follow the little museum signs from the village. Go west (right) on Hwy. 189 toward Blue Jay, 1.4 mi. Turn right on North Bay Rd. (at the movie theatre). Go 1.7 mi. to Peninsula Dr. (at the fire station). Turn left and drive .4 mi. The museum is on the right at Rhine Rd. The address is 27176 Peninsula Drive, Lake Arrowhead, CA.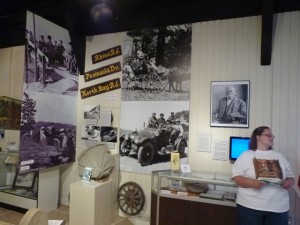 When you get there you will learn about the varied history of the mountain area. From native Americans, to theme parks, to movie stars there is a lot to learn. It's interesting stuff if you have the time to check it out. Plus, the drive on the way there is really nice.