Mission Buena Ventura, California 12/27/10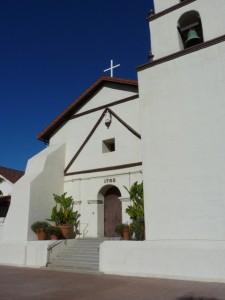 On our December trip to Solvang, California we took two cars and so on the way back home I snuck out on my own to Ventura, California. Ventura is a beautiful place to visit if you ever get the chance to stop there. Set along the California coast, it has a gentle breeze with good weather. Housing is well beyond my budget, but on an afternoon visit it can be economical. My goal of course was to visit another mission.
The Old San Buena Ventura Missionis the 9th in the mission series and was founding in 1782. It is the last mission that Father Junipero Sierra founded himself. The story goes that it was supposed to be the 3rd mission, but Father Sierra got sick and so it became the 9th.
For $2.00 you can tour the mission museum, grounds, and chapel. As far as missions goes it is a very small mission, but there are still many interesting things there to see nonetheless.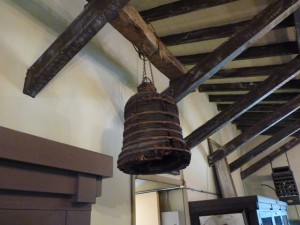 One of the most interesting things for me to see was bells. The original bells were made of wood. This is the only mission I have seen with wooden bells, they are rotted out now, but I wonder what they sounded like. It must of been really different than the clang of a iron bell.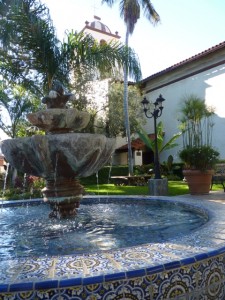 My favorite part of the mission was the garden. I enjoyed sitting in the garden and listening to the fountain. I must of sat there for about a half an hour just enjoying the scenery and watching the birds.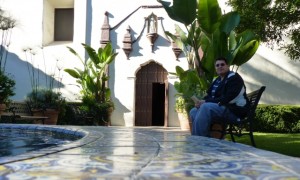 I am also experimenting with a new mapping feature:
[tb_google_map]