Rose Marie Reid: An LDS Missionary
Today (8/18/15), as part of BYU Education Week I saw a display in the library regarding Rose Marie Reid. The display was about her fashion designs, but her life story to me was far more interesting than any of the designs she created.
The year is 1946 and an up and coming designer Rose Marie Reid divorces her abusive husband. Poor and in debt, she is forced to send her children to live with her mom in Canada. Slowly, but surely she builds up her business. Her new angle is women's beachwear. By 1949 she is able to buy a small house on the outskirts of Los Angeles and her children move back in with her.
Being in the fashion district most of her friends are Jewish, she is very good at convincing other Jewish people to join the church. So much so that in 1953 she is called by Legrand Richards to be a Service Missionary. She is credited for 100s of converts. In 1954 in an attempt to help pay for the Los Angeles temple she designs a white sequin swimsuit. The swimsuit is an instant success (so much so that the prototype is stolen from the mannequin). The proceeds more than cover the cost of the temple. During this time (1959) President McKay asks her to help redesign the temple garment. President McKay's request is "I want members of the Church to love wearing them."
Due to her designs she is named Designer of the Year in 1955 and people from all over the world start wearing her designs. Gidgit, Marilyn Monroe, and Katheryn Hebburn are just some of the movie stars that wore Rose Marie Reid designed swimsuit. Unfortunately, due to the development of the bikini in the 60s and poor financial managers Reid left her own company in the 60s. Rose Marie Reid eventually moved to Provo, Utah and died in 1978.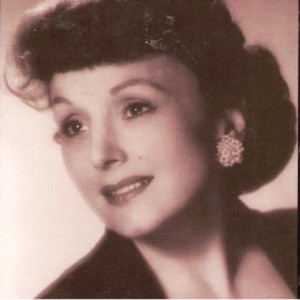 I love this story because it just goes to show you no matter who you are or what you do in life you can do great things. When I think of the Los Angeles Temple the last thing on my mind are movie stars and swimsuits. The Lord really doesn't care what you do in life, but if you dedicate what you are doing to Him great things can happen.
EDIT: On 8/19/15 I went back to the library and met with a curator and found out that I was mistaken on the swimsuit that was used to fund the LA temple. I have now corrected that.