Mexican State Capitols: Toluca, Mexico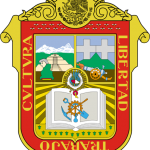 Date Visited: September 4, 2021
These days it seems almost every minute of my day is filled up with something but I am bound and determined to make my goal of visiting every state capitol in North America. To do that I have started to set up alerts so that I can find quick turn around flights.
Luckily, the Tijuana Airport still remains a very cheap option for going to Mexico. For this trip I took the CBX bus to the CBX bridge. I booked with Volaris, which has this thing where you can add your CBX bridge ticket to your plane ticket. That is convenient because when you get to the CBX bridge you don't have to scan two barcodes (usually you have to scan your plane ticket and CBX ticket) , just one barcodes is needed (just the volaris barcode was needed). This was useful because my flight was leaving at 5:30 and the bus got to the bridge at 4:30,  every second counted as I rushed through the airport.
I met my dad in Mexico City and he drove us to Toluca. It is only about an hour and a half drive from Mexico City to Toluca. If you don't have a car,  you can get a bus right from the Mexico City Airport for about 10 USD.
Toluca is very popular with people from Mexico City as a weekend getaway. The area around Toluca has a lot of lakes and people like to have trout for breakfast.
The State of Mexico has the distinction in Mexico as the first state of Mexico. Which can be confusing sometimes because if someone says Mexico, they could be talking about the city, state, or country. Due to the confusion most people say CDMX to talk about the city, El Estado to talk about the state, and reserve Mexico to talk about the country.
The state of Mexico is very proud to be the first state. If you talk to any local they will tell you all about it. The state of Mexico has always been Mexico, even back in ancient times when Tenochtitlan ruled, the area was still called Mexico. When the Spanish conquered Mexico, they renamed the country and city la Nueva Espana (New Spain), but the state remained Mexico. For this reason the concept of first state goes beyond just the factual recognition that it was the first state of what is now the Republic of Mexico.
The capital, Toluca, is famous for many things. If you ask any Mexican about Toluca the first thing you will hear about is chorizo. Chorizo is a sausage that is made out of pork meat and smoked, so that the meat can be preserved for a long time. Typically chorizo is red, but in Toluca they have a green version in addition to the traditional red version. The most popular place is called La Vaquita, where they have been serving chorizo since 1943. At lunch time people line up to get a torta made with chorizo.
A typical Mexican city, Toluca can be explored my going downtown, finding the main plaza, and walking a circle. If you do that in Toluca you will find most of the main sites including the Governor's Palace, the Cathedral, and a beautiful stain glass building called El Cosmovitral. The Cosmovitral is a garden, but it is distinctive in that it has the largest display of stained glass in the Americas. Unfortunately, the building was closed when we were there, but even from the outside it was impressive.
Not on the plaza, we also visited Dulcería Hernandez, which might be the oldest candy shop in Mexico. The shop is nothing more than the backyard of a family home, but the family claims that they have been making candy there since 1913. They do it the old fashion way with big boiling pots that tempt you with the smell of caramelized sugar.
A little bit farther away from the plaza is Metepec, which is technically it's own town, but has been swallowed up by the sprawl of Toluca. Metepec is a what is known as a Pueblo Magico, which is a special cultural designation in Mexico. Metepec is considered a cultural heritage because of its clay pots and the tree of life statues that are made there. The town also has a nice chapel with very steep stairs and an old monastery. When I was there I had some enchiladas made from huitlacoche,  which is a mushroom/fungus that grows on corn.
Overall, Toluca is a great way to go if you have an extra day to spend. It makes for an easy getaway from Mexico City,  it isn't surprising at all why there are so many people visiting on the weekends.
Video:

Slideshow: