Mexican State Capitols: Guadalajara, Mexico
The Musical that is Guadalajara, Mexico
Days Visited: 2/1-2/2/19
It is early in my Guadalajara adventure. I am sitting on the top of a double-decker tour bus that is showing me around town. A typical stop/start tour, this bus goes on a fixed route with different stops within the city so that you can further explore on your own. The pre-recorded voice had just explained to us the details on the San Juan de Dios Market, Mexico's largest indoor market, but now we are stuck at a really long light. In between destinations the tour bus has been blasting out very typical mariachi  songs. While at the very long light, the song Guadalajara comes on. The scene is surreal, at one moment you see Mexicans at their normal course of business, walking across the street, arguing over prices, trying to catch a bus, then the next minute it seems like everyone has stopped what they are doing and they are singing. Not just bopping to their head singing, we are talking full out top of their lung singing. There are people dancing in the crosswalk. It is at this moment I realize I have just stepped into a real life musical.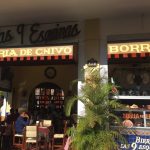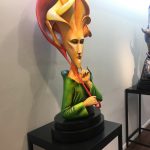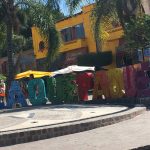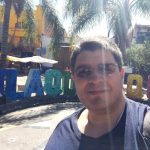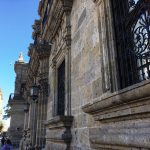 And that is the way it was when I was in Guadalajara, Mexico. Every time I stopped anywhere at any place at any time, there was someone either singing and/or dancing, and most of the time it was both. I don't know where these people came from. After awhile I started to look around for cameras because it seemed over the top, but in Guadalajara it was just normal and it was like the whole city was in on it.
At approximately 4 million people, Guadalajara is defined as Mexico's business center. Big exposition halls and spaces along with hundreds of hotels help seal big business deals. To help the deal go through well I noticed that most of the city inhabitants dress very well. While collared shirts are not required, the second day when I wore a regular t-shirt I remember feeling very under dressed .
Guadalajara was first settled in 1532 by conquistador Cristóbal de Oñate. It was not an easy place to settle. The natives had and still do have their traditional ways very set. It took moving the capital five times before the current location stuck.  Known as La Nueva Galicia, the area was it's own autonomous region of the colony of the Spanish empire. The founders came from a background of arts and culture and it is reflected in the many churches, a beautiful theater, and many plazas.
Like the music that is Guadalajara, the food in the city is a perfect complement to the festival that is life. The Spanish settlers brought pack animals to the city and the natives brought new herbs and spices. Bring them together and you have a wonderful blend of perfectly spiced meat. The crowning achievement of this food is birria, shredded and stewed goats meat. Served in the style of Carne in su Jugo (meat in it's sauce), it is like butter as it melts in your mouth.
Not to be forgotten or missed is the famous torta ahogado. Which is a sandwich made of a special bolillo (Mexican hard shell bread), meat, and a tomato sauce that is poured over the sandwich. The dish is served a special plate that had deep sides and is kind of messy to eat but the crunch of the bread and the soft goodness of the interior is a sensation that will trip you out on what food is supposed to be. Foods also to be tried are Jalisco Pozole and Flautas. If by some miracle you still have room for dessert try some flan or helado de garrafa (ice cream from a bucket), if the ice cream is shaped like the spire of the cathedral you get bonus points.
After eating all this food I came to the realization that the dancing must have something to do with keeping shape. The people from Jalisco are beautiful. From their look to their dress, to their charming ways, they maintain their own style. I did have a minor problem with one uber driver, but it was minor, he used the app to say that he took me on a trip and didn't go, I lost 26 MXN (about a dollar and 25 cents USD), but I got over it. That was by far the exception, everyone else I met was very friendly and very accommodating. Ajijic on Lake Chapala (a town close to Guadalajara) is a major expat destination and so the locals are very used to lost tourists visiting their city. On one occasion I must have been looking lost and a man asked me where I wanted to go and proceeded to escort me there even though it was in the opposite direction of where he was going. Mostly people were curious, they wanted to know where I was from and what I thought of the city and the country. A lot of conversation was going on about the huichaleros (those who steal gasoline).
The arts are well represented in  the city.  Since the very begining the city has been known for it's ornate buildings and sculptures. José Clemente Orozco, known as one of the three master muralists in Mexico was born in Jalisco and called Guadalajara his home. Two of his finest works of arts can be seen at the Governor's Palace and Hospicio Cabañas (a boy's home turned museum). Continuing the tradition today in the neighborhood of Tlaquepaque, you can see the artisans continue to convene and practice their trade. One modernist artist that I enjoyed was Sergio Bustamante, who has a very surrealist style to his art.
The two days that I spent in Guadalajara were nothing in comparison of what is offered. It was however a start and I hope to one day be able to visit the land of song and dance of the city that is Guadalajara.