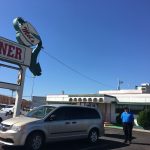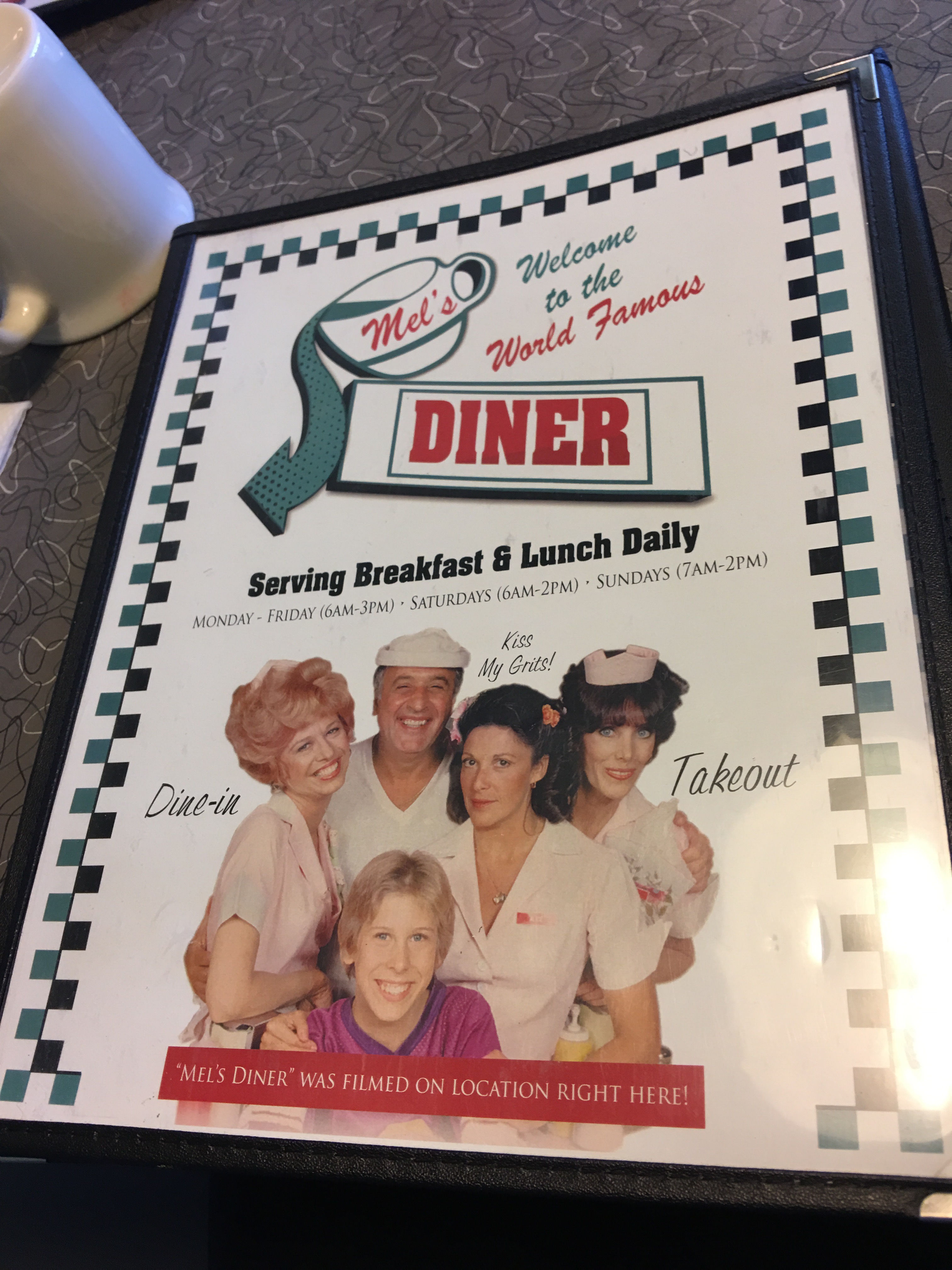 "Kiss my grits!" says the menu . Well, I ate them so that is close enough I figure. The sitcom Alice was ran from the late 70's until about 1981. It featured a recently divorced lady named Alice who was heading west with her son but car broke down in Phoenix, Arizona. Seeing a help wanted sign she applies for, and immediately gets a job as a waitress in a tiny diner. Of course the rest of the staff is ultra quirky and all the customers are a bit essentric. Classic formulaic comedy.
Recently I had to go to Arizona for training and was able to bring along the family. On the way out of town we heard that the actual diner from the show was still standing. Just like in the show we found the diner to be kind of away from the center of action and just like the neighborhood it was in it all looked like it had seen better days.
Inside the restaurant, most customers were kind of oblivious to why the diner had once been so popular, but Mel's Diner had not forgotten and there were plenty of tributes to the show along the wall showing filming locations and signed pictures from the actors.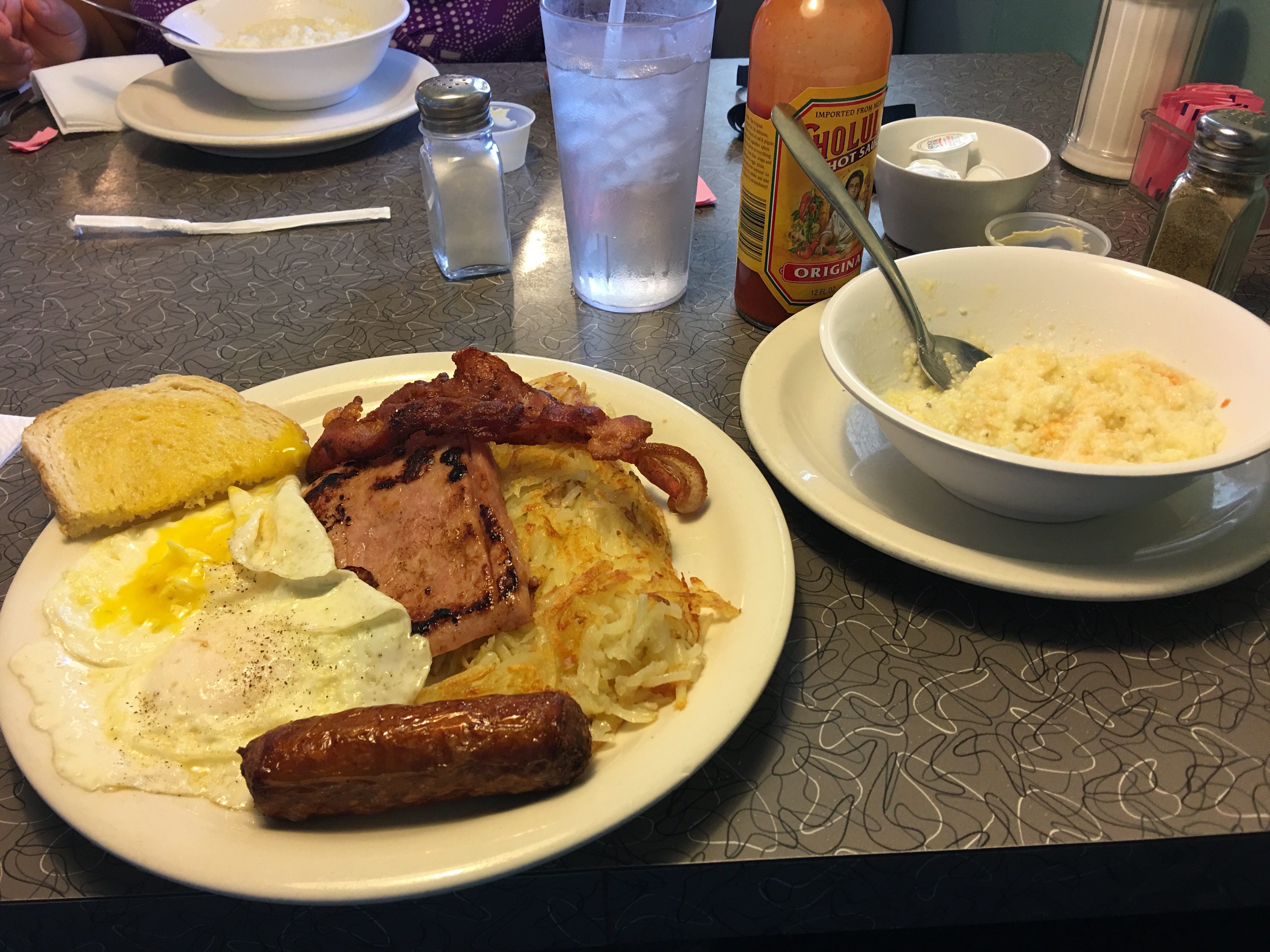 The food was pretty good. Very typical of what you would kind in an Americana greasy spoon type of place. I went with a very typical plate with eggs over easy, sausage, and of course grits.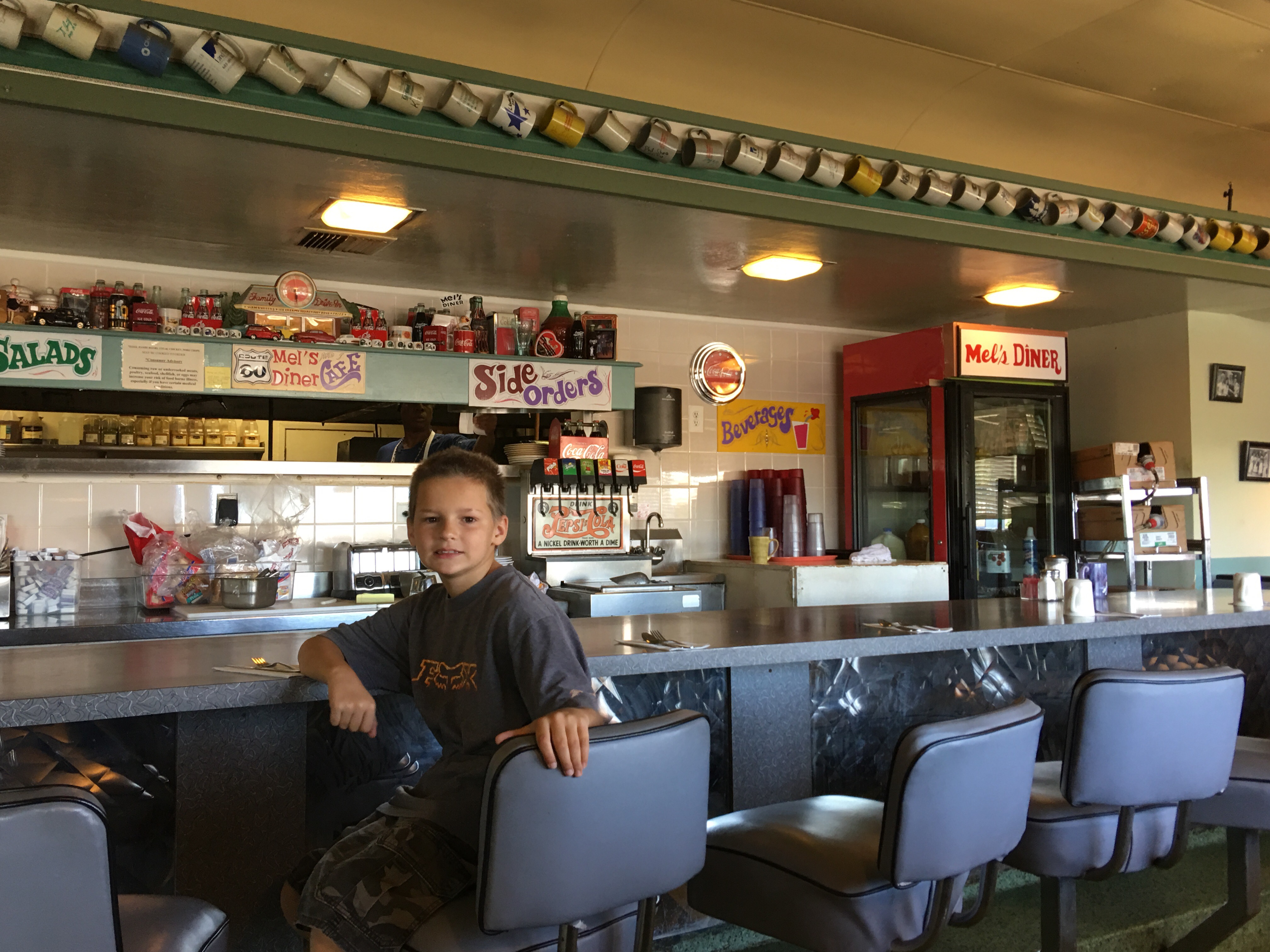 AJ has this thing where if there is counter he has to sit at the counter. For the most part he was alone at the counter and he spent most of his time flirting with the waitresses, who were more than willing to play along with him and help him color his placemat.
In a way I kind of envy the locals at Mel's Diner. The was a nice reminder of things that once were and a fine example of Americana. It felt like a place that if you went there enough times you could get your own mug, they would remember your name, and ask if you were ordering the "usual" (whatever that is).