The Orange International Festival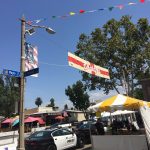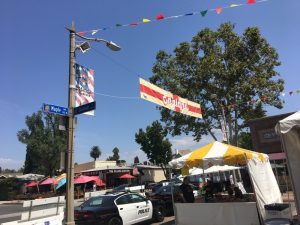 Traveling to different countries is awesome. Unfortunately, it is not free and lot of times not practical (if only I didn't have to be a responsible adult). Thankfully I live in Southern California and in California you don't have to travel. No, and it doesn't involve "medical prescriptions". What it does involve is the many cultures.
1973 was the hundredth anniversary for the city of Orange. Drawing on inspiration from the street fair of 1910, the city of Orange decided to create a  free (but the food is not free) International fair as a place where friends and family could get together and enjoy international vistas, food, and music without having to go far from home.
It fit the bill for our family and we decided to go to the fair. The fair was great and we really enjoyed eating bratwurst while listening to a German band play Juan Talavera (and if that isn't multicultural I don't know what is), the problem was part of the tradition is that the city of Orange always holds this fair during labor day weekend. I don't know why but for some reason labor day weekend in Southern California is always hot. This weekend was no exception. It was in the high 90s when we got there. Everything was extremely fun but we didn't last very long due to the heat.
After the fair we accidentally found a YouTube meet and greet with Justin Scarred at the historic Orange County Courthouse in Santa Ana. We were in Santa Ana because we were looking for missions on Ingress, an online game we play, I would explain it but that would take a lot of explaining, but for those that do play, go green!
After meeting Justin Scarred we ended up at Genki Sushi. It is sushi place but instead of waiters bringing you the sushi, you order sushi rolls on a tablet and they come out on a little express train to your table.
Video: