Looking at the Little Houses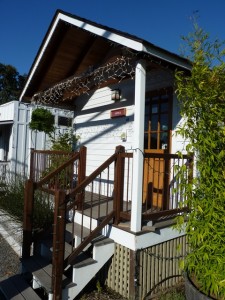 Lately I have had this dream of owning a home. Not to own a mortgage, to own a home. I think if I were to truly analyze my dream it would be to totally debt free. I am not sure if that is possible in the United States but that is a different question altogether.
I figure the only way I am ever going to own a home outright is if I go small, really small. So that is how I found out about Little Home on the Trailer in Petaluma, CA.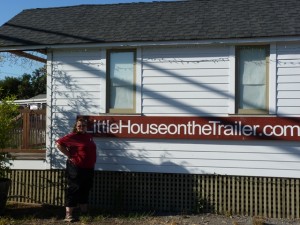 For about $50-$60 thousand dollars they will build you your own tiny house. Since the homes are on trailers they They build more than just homes. They also build offices, studios, and other types of extra rooms.We had a lot of fun looking through all the models.