Mission (Almost Impossible to Get to) San Antonio de Padua, Jolon, California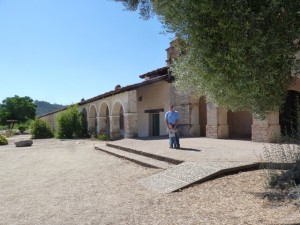 When you first get off highway 101 to go to Mission San Antonio de Padua  there are signs, but you start to wonder if you are heading in the right direction (wouldn't be the first time that a sign steered me in the wrong direction). First thing you pass is a big lake and you think "oh, there is a mission beside a lake," but there is no mission beside a lake so you keep on going. Then you see a big tank and a sign that says Fort Hunter Liggett Training Base and you think "the road must go arround that," but the road doesn't go arround the base. In fact, it heads right onto the base. So there you are at a military checkpoint and you have to decide if you are going to go on. On the one hand the is no guard at the checkpoint and the sign says "go on," but on the other hand the idea of accidently trespassing in an area with 50 caliber ammunition rounds sounds like a potentially bad idea. The GPS however tells you to get to the mission you must go on and so with a bit of intrepidation you move on. Then after a few miles you finally find the mission.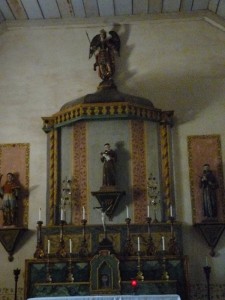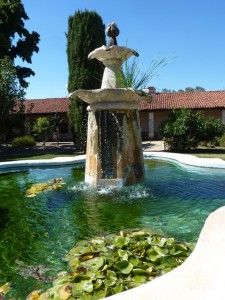 A mission out in the middle of nowhere, further isolated being right in the middle of a Army fort, you really start to get the what it must of been like for the first settlers. Kind of boring really, how they ever survived without a blog is beyond me.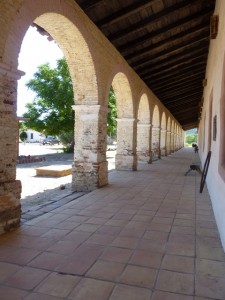 Anyhow, the mission is very nice and very quiet. If that is your thing for about $200 a night you can actually stay overnight at Mission San Antonio de Padua (that would make for one heck of a 4th grade report story).
I didn't have $200 dollars, so I just settled looking at the courtyard and chapel.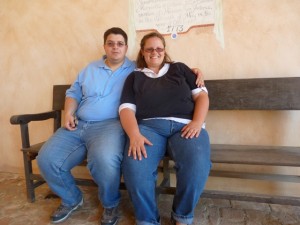 In front of the chapel there is a sign that points out the first Catholic  marriage in California. The sign in the first marriage but I happen to know there were marriages going on long before that (to each their own history).  It was done in May of 1773, that was by no means the only marriage performed at Mission San Antonio De Padua. The percentage of married people in the early years of the mission is unbelievable. I was reading up on the history of the mission I found out that the Padres there made it their personal mission to make sure every eligible person was married.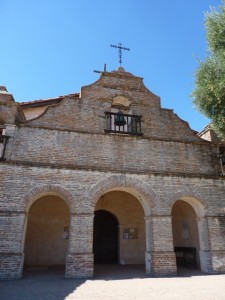 Mission San Antonio De Padua was definitely an interesting mission. I am not sure if I will ever go back, but I had fun while I was there.