Driving Baja California in One Week: The Ultimate Baja Road Trip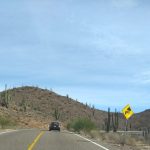 Here is the big number 2075 miles (3339 KM)….
The details of course every point in between those destinations. When we were planning for this trip we knew we had a destination. The destination was La Paz, Baja California Sur (South). This would add yet another capital to my quest to visit all the capitals of Canada, United States, and Mexico.
I have a good friend named Dean Tinney. He runs a charity for poor kids and mothers in Ensenada named Sparrow's Gate. He knew about my goal to visit Mexican state capitals and he had never been to La Paz himself so he came along.
Some might ask why not go all the way to Cabo San Lucas. The reason was simple, it is just a little too touristy. Not to say it isn't beautiful, but it wasn't really a goal for this trip.
It was an ambitious plan but we settled it one day at a time. I am not quite sure how to document it all but I think it might be best to go by the days and the destinations. We will update this page as we have new blog posts so it becomes a landing page for this adventure. This is how it broke down:
Day 1 (11/22) – We left as soon as Denise and AJ got out of school. We  ended up staying in Puerto Nuevo. (5 hrs driving)
Day 2 (11/23) – We got up early to go to Ensenada and meet the Tinneys. We continued on to Guerrero Negro. (6 hrs. driving)
Day 3 (11/24) – We got up a little too early for church so we took the long way and went to the Salt Flats in Guerrero Negro. We went to the Guerrero Negro Branch for church and met a very humble congregation. After church we headed out to Loreto. (4 hrs. driving)
Day 4 (11/25) – Woke up in Loreto, went to the mission church, and then continued down to to La Paz. We passed through the city of Cuidad Constitucion which had a bunch of stop lights that didn't work. Stayed in the historic Hotel La Perla (the Pearl). (5 hrs. driving)
Day 5 (11/26) – Had breakfast with a bunch of bees, swam with Whale Sharks, and went to Balandra Beach. Had some tacos in a palapa. (1 hr. driving)
Day 6 (11/27) – Woke up and went to the Baja California Sur (South) Government Palace. Met up with Tinneys to head north to Loreto. We continued up north to Santa Rosalia and ended up in Mulege. (5 hrs driving)
Day 7 (11/28) – Explored the Mulege Mission Church then drove north to Guerrero Negro. We stopped at El Bolero, one of the oldest bread stores in Mexico along the way. Tried to find turkey but settled for a fancy shrimp dinner. (5 hrs. driving)
Day 8 (11/29) – Decided to go to San Felipe via Highway 5.  Had a very harrowing 12 mile drive that included almost getting crushed by a Caterpillar dump truck. Discovered many of the ways you could prepare shrimp. (6 hrs. driving)
Day 9 (11/30) – Drove from San Felipe to Mexicali. Visited the Mexican Chinese Underground. Ate some Chinese food. Waiting in a very long border line. Crawled along the 10 freeway to get back to Riverside. (7 hrs. driving)
Total drive time – 44 hrs.
BTW, I just created an automated email feed. If you go to this website and sign up you will get an email every time I send out a blog post. http://www.johnpedroza.com/blog1/subscriber/