You Probably Are Not Going to Eat a California Lobster in California.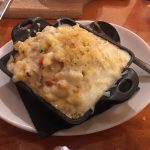 This is a story about three lobsters:
Most people don't know this about me but I am a certified SCUBA diver. Although I haven't actually gone diving for over 18 years now. One of my favorite things to do was go with a friend of mine in October and hunt for California Spiny Tail lobsters.
The funny thing about the California Spiny Tail lobster is not that it doesn't have claws. The funniest thing to me about the bug is even though they are native to California, the chances are you will not be eating one in California. If you go to a store or a restaurant in California you will most likely find rock lobster and if you are lucky, you will find Maine lobster.
The reason for this is because the California Spiny Tail lobster is the most expensive lobster in the world. Almost all of the California lobster that is commercially fished is immediately bought by China. To give you an idea of the scarcity of California lobster, the wholesale price for Maine lobster is $9 per pound, the wholesale price for California lobster is $30. It used to be that the Chinese preferred Australian rock lobster but in the last 10 years spiny has become a thing and there is no doubt, California is the spiniest of all lobsters.
The strange thing is you can go to Baja California and get three halves, beans, rice, and big flour tortillas for about $15 USD. Why? I have no idea, but I do know that mariachi songs are $5 a piece. Going to Baja was what I wanted to do with my weekend, but it was not to be so I looked elsewhere.
Being that this was a 4 day weekend I really wanted to go to Baja, but I couldn't convince anyone to go with me so that just wasn't in the cards. So I wondered if I could get some lobster in Riverside. I knew I could at least get a lobster roll at Pier 76, but I decided to go on Yelp and find the #1 rated seafood place in Riverside. The result was the Market Broiler, which ironically is not very far from Pier 76 in Riverside.
I looked on the menu for a lobster roll so I could compare, but they did not have one. I decided instead to go big and went with the lobster mac and cheese with the market price lobster. Turns out market price lobster was rock lobster and cost $44 dollars.
At $44 dollars I have to say I was expecting something big. What I got was not anything close. The waiter was nice, the service was excellent, but they killed that lobster, twice! It was already dead, I saw it on ice at the counter when I walked in. Why they felt they had to kill it again was beyond me. It was over-steamed, overcooked lobster becomes very rubbery. This lobster was so rubbery I had to take my bread knife to cut it. I drowned what I could in butter to make it edible but about a quarter of that lobster tail was too tough for even melted butter.
The lobster mac and cheese was pretty good. Nice and cheesy. Not the greatest lobster mac and cheese, but it was worth it's price (really could have been a small meal). It had claw meat in it so I am guessing it was maybe made with surplus Main lobster meat.
Anyhow, the moral of this story is the California Spiny Tail lobster continues to reign supreme. The only place I am probably going to get it is in Baja. So the bigger question becomes, why can't I convince my friends and family to go to Baja with me?!
Here is my video review: