Stacky's Shack, Summerland, California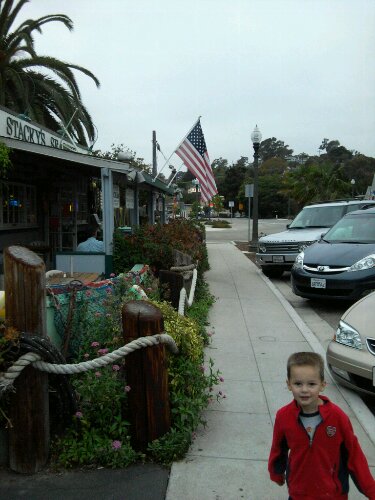 We are almost home now so I can begin to chronicle our trip up the 101. Unfortunately my grandmother passed away but we did get the chance to see many interesting things.
Today we went to Stacky's Shack in Summerland,CA. Summerland is a little boutique town just south of Santa Barbara. The restaurant had a nice decorations, there were lots of signed celebrity pictures on the walls, but the wasn't many patrons there. The fish items we had were good and at prices ranging between $6-$12 it was reasonably cheap.