Lala's Creamery, Petaluma, California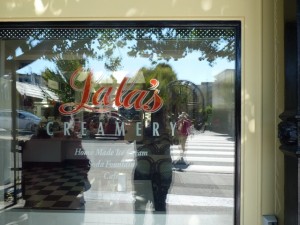 If you are ever in a new town and you are trying figure out what to do my suggestion is go to Google (or whatever your favorite search engine might be) and type in "best Ice Cream in (place new city here)." That is how we found Lala's Creamery.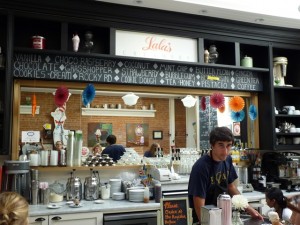 Complete with it's old fashion soda fountain, Lala's Creamery definitely fits the definition of ice cream parlor. I particularly enjoyed all the old ice cream treat advertisements.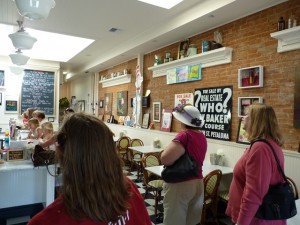 The portions were very generous and decently priced.