Mexican State Capitols: Monterrey, Nuevo Leon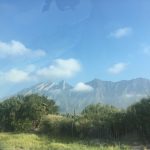 Visited: August 30th, 2019

If I told you four was really five you would probably angle you head a little bit and give me a puzzled look. It's OK, after you read about my most recent trip to Mexico trip you will still have a puzzled look, but it is OK, because the story ends with barbecued goat meat.
So when it comes to travel, most people think I am rather peculiar. I mean most people I talk to think it is pretty cool that I travel so much (or at least they say that to my face) but for as much as I am trying to get people to come with me there always seems to be a convenient excuse. Every once in awhile however there is a person out there that gets me. One of those people is my Uncle Bob. It is very refreshing to have someone understand your madness.
Video of Monterrey:

Uncle Bob is much like me in that he has these weird wacky lists, he ultra plans, and if you suggest driving over a thousand miles in Northern Mexico he will say, "let's do it!" So we did, but 5 Mexican states was not enough for Uncle Bob, so he also threw in the state of Texas. Yeah, and you know if you include Texas in your trip you just went big, because we all know everything is bigger in Texas.
And so on that note we found ourselves driving on a Thursday night to the CBX border crossing to take a Volaris flight from Tijuana to Monterrey. I have to say right off the plane I learned something new about Monterrey. According to the sign at the airport Monterrey is the city with the most foreign investment in Mexico, and it shows, pretty much every major worldwide company is represented in Monterrey. Some streets were so well represented I started to wonder if we were really in Mexico.
Rest assured we in Mexico and the proof was in the tiny little compact car that we rented that only had KM per hour. We didn't stay took long at the airport and headed out to the Garcia caves on the outskirts of town. Officially known as Las Grutas de Garcia, the caves were first discovered by a priest in 1843. What that priest was doing so high up on the mountain, no one knows, but it there is no doubt that the caves are indeed formed with wonderous formations that took millions of years to form, all drop by drop. There are two ways to get to the caves. We opted for the faster route which involves taking a tram for 80 MXN (about $4 USD). The tour of the caves is about two miles long and takes you up and down about 750 uneven stairs.
The Spanish conquerors arrived in what is now known as Monterrey shortly after the fall of Mexico City, but the locals known as the Chichimecas were nomadic hunters and they would constantly raid any Spanish outpost in the area. It was because of this that the first permanent settlement in Nuevo Leon was not established until 1596. In the 19th century, due to it's location Monterrey grew to become an economic powerhouse and in 1824 it was selected to become the state capitol. The people of Monterrey are hard working people and this is evident in the city they have established that is the third largest in Mexico.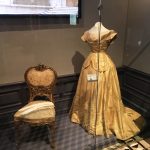 In addition to lots of trade there is a lot of cattle in Northern Mexico. Not just cows but other herd animals like sheep and goat roam the land. One of the most famous restaurants in all of Mexico is called El Rey Del Cabrito, "the King of Goat", and for about $46 USD we had the best barbequed goat I have ever had in my life. The cooking style is simple, they just have a big pile of coals and they put the goat on a big iron stick and then let the radiant heat cook the goat. What you get is this piece of goat that is crunchy on the outside like a pork grind but very moist and flaky on the inside. Hands down the best goat meat I have ever had. If I had any more food they would have had to take me out with a wheelbarrow.
Our time in Monterrey was very brief but very memorable. If I ever get back there I will be interested in seeing more of what the state has to offer. I hear that in Parque Nacional (National Forest) Cumbres de Monterrey there is a very cool waterfall.