Mexican State Capitols: Saltillo, Coahuila
Visited: August 30, 2019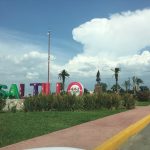 Our speedy trip through the northern states of Mexico went from Monterrey over the mountains and down into Saltillo. Saltillo was conquered in 1577, but it wasn't really populated until 1591. That was when the Spanish gave the Tlaxacalans some land for helping them conquer. The native Chichimecan tribes were not that happy and just like in neighboring Nuevo Leon, launched many raids. The result was that for the first 100 years Saltillo only had a population of about 300 people.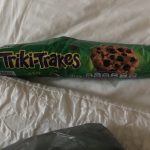 Saltillo took a long time to grow but now it is a pretty industrialized city. This is because it is home to some of the biggest auto manufacturers in the world. The population of Saltillo is about 800K. The hotel we stayed at was kind of surreal to me because it was a Hampton Inn. I know this doesn't sound that strange but our hotel room had carpet. This just doesn't happen in Mexico. I have stayed in some of the most expensive places in all of Mexico, at the most you get a marble floor with a fancy carpet, but carpet is just not done in Mexico. This was weird. Also, every place in the little block where the hotel was at was in English. Very surreal, but at least the 7/11 had Triki Trakes and Abuelita hot chocolate so it was OK.
So the real reason we went to Saltillo was to visit the Government Palace (Palacio del Gobierno). When we got to Saltillo it was getting kind of late but the policeman at the palace were happy to have a tourist so they let us go through. When we were in the museum that is inside the palace they asked us to sign their guest book which I was happy to do, but I did notice that we were the only foreigners to have signed it in a long time (like 5 pages worth).
After visiting the Palacio del Gobierno we went to the cathedral. As far as Mexican Catholic Cathedrals go, the inside was pretty tame, that is to say it still had some cool decorations but not over the top. Outside however the bell tower takes the show. The bell tower is VERY tall.
Our trip to Saltillo was so short it was kind of comical. I definitely need to one day get back there, but I was happy to at least get a glimpse of the great things in the state of Coahuilla.
Video: