Not Watching the Mormon Tabernacle Choir at Salt Lake City, Utah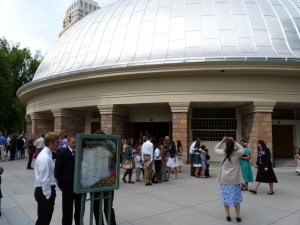 I knew even before I got in the car that I wasn't going to be able to go inside the Tabernacle to see the choir, but getting there it was a bit sad to be so close. I could see them!!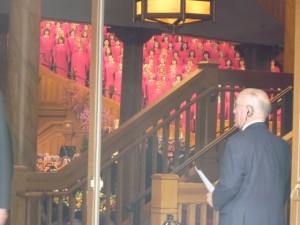 Even so I had hardly gotten inside the gate when a senior missionary came up to us and asked if we were going to see the choir. I knew by his tone of voice that he was concerned that we were going to attempt to sneak AJ in, but having already looked at the website we knew he wasn't allowed in. Quickly dispelling the senior missionaries' concern, we told him that we were there to see the choir, but that only Denise would be going in.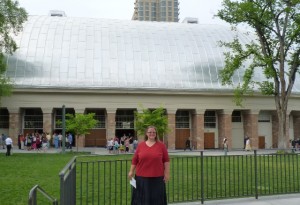 For those going to Temple Square, you need to know that it is great place to go if your children are 8 years or older. There are many things to do and almost everything is free. It is a little bit harder for those that are younger. Many of the displays are interactive, but the topics for the most part will be over the heads of most people under the age of eight. For AJ and I (John), we ended up sitting out the broadcast in a screening room that was set up in the North Visitor's Center. It was nice, but not as cool as seeing the broadcast in person. After the broadcast was over walked a bit around the temple grounds and did half of the garden tour.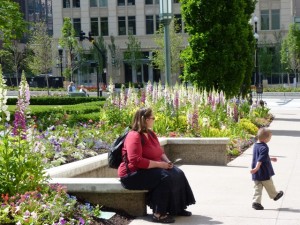 One day AJ and I will get to go to see the Mormon Tabernacle Choir  and see Music and the Spoken Word together, but that is going to be at least eight years away. I am not worried however, for as crazy as AJ is I enjoy him as a little kid. There will be plenty of time for big kid things later.