A Week in the Sierras: Day 4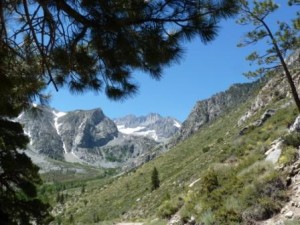 Day Four saw us back on the trail. This time we were camped out at the Clyde group campground in Big Pine Canyon. Working on our 10 mile hike we had two goals: see First and Second Falls and Palisade Glacier.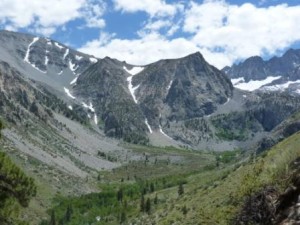 For Palisade Glacier we didn't climb all the way to the top but we got pretty close. Along the way we saw a bunch of trail workers: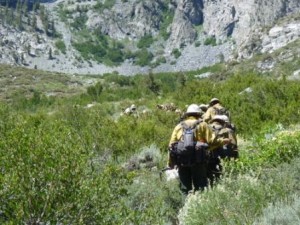 It is amazing how strong they are, I was huffing and puffing my way up and they climbed that trail as if it were nothing. What is more is they had a lot of equipment with them.
After checking out the glacier we turned directions and went to look for the falls. The first one we saw was First Falls: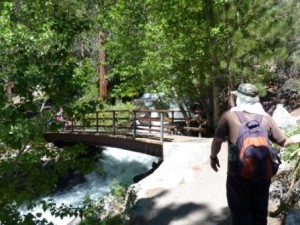 This was relatively easy to get to, it was fun to see it. It is amazing to think of how much water runs through that water fall.
(video here)

After staring at First Falls for a bit we went on to Second Falls. The idea was to hike up the trail and just see it from a distance. Which we did: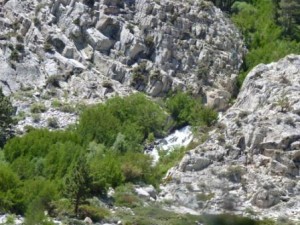 It was cool, but decided that we needed to get closer so up we went. The view from up close was amazing. It is fun to feel the power of the mist hitting against you. After climing up to the falls we had to make the descent down: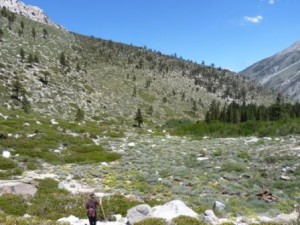 After getting down it was just a matter of following the creek back to camp:


On the way back we some interesting stuff.
A horse outfitter: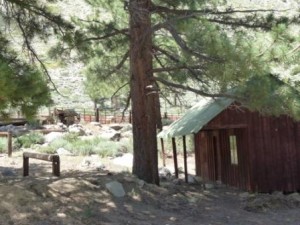 A old abandoned house: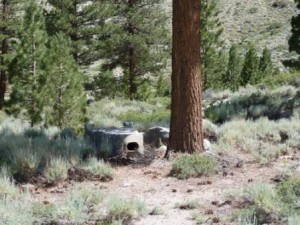 And a Cottonwood tree: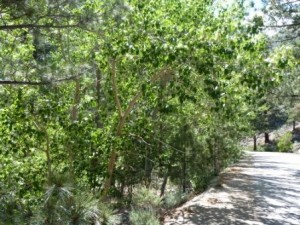 After 10 miles it was another exhausting day, but it was very beautiful.